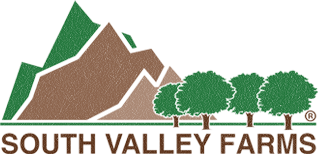 PREMIER CALIFORNIA-GROWN ALMONDS AND PISTACHIOS

At South Valley Farms, we're farmers first. Today we are one of the largest almond growers in California. We grow, process, and pack our almonds for discerning buyers around the globe, and we deliver our pistachios to top California processors where they are packaged and shipped worldwide. Ours is a growing tradition. Even as we operate on a global scale, the small farm values from those early days live on in our people and practices.
Our almonds are in our hands from the first planting to the day they're delivered to you. We focus on our trees and our customers, without the distraction of searching for and servicing other growers.
As a premier supplier with a brand recognized around the world, we are continuously improving efficiency with the best land, equipment, people and processes in the industry. Our customers can see the results firsthand, and we invite them to do so. They feel secure in the unmatched traceability, reliability and consistent supply we provide.
Just as we did in those early farming days, we still hold ourselves to high standards of honesty, integrity, transparency and professionalism, and look for the same values in our business partners. We value hard work and foster a culture of accountability and continuous improvement from the orchard to the final box.
It all adds up to an almond you can't find anywhere else; that's the South Valley Farms difference.
Click on the image below to watch the new South Valley Farms video.