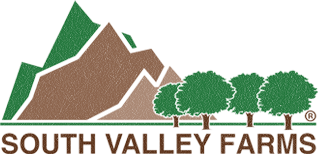 PREMIER CALIFORNIA-GROWN ALMONDS AND PISTACHIOS

At South Valley, we place food safety as a top priority in the growing and handling of our almonds. As an industry leader, South Valley Almond Company is BRC Certified (British Retail Consortium) allowing us to do business with customers that have the highest of standards. Strict sanitation and hygiene programs are employed based on the Food and Drug Administration's codes for Good Manufacturing Practices, as well as a robust HACCP program that is independently audited. These programs, coupled with USDA Good Agricultural Practices (GAP), allow us to provide our customers with almonds that meet and exceed their expectations.
We currently have certification in the following areas:
BRC Certification - Grade Level AA
USDA GAP – "Field Harvest and Field Packing Activities" Certification
AHPA Huller/Sheller GMP Certification – "Superior" rating
DFA Sanitation and GMP Certification – Pinnacle Club Member
HACCP Certification
Traceability
As we only process almonds from a single grower, we are able to trace product from the field to the final box. This unique ability gives our customers confidence that the product they receive has been cared for by us during each step of its life, from the time the tree was planted until the almond leaves our facility. This source and process verification is becoming an important and defining characteristic that is not easily found in the nut industry.
As we receive feedback from customers, we can then relay that information to our processing and quality control departments, and in turn, our grower, South Valley Farms. This, along with our advanced sorting equipment and excellent quality control techniques, allows us to deliver some of the highest quality product in our industry. The symbiotic relationship between South Valley Farms and South Valley Almond Company helps make our promise of customer satisfaction a reality.